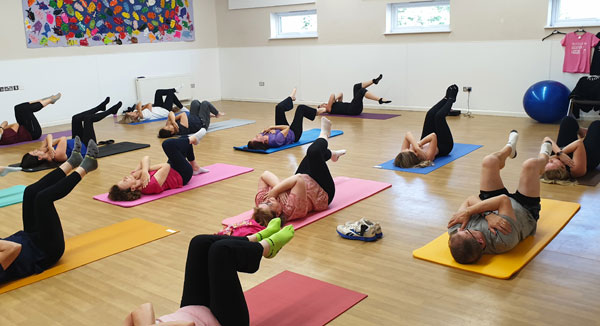 Pilates
Pilates aims to strengthen the body in an even way, with particular emphasis on core strength to improve general fitness and wellbeing. Pilates was developed by German-born Joseph Pilates, who believed mental and physical health were closely connected. His method was influenced by western forms of exercise, including gymnastics, boxing and Greco-Roman wrestling. Pilates immigrated to the US in the 1920s and opened a studio in New York, where he taught his method, which he called "contrology" – for several decades.
Practitioners say regular pilates can improve posture, muscle tone, balance and joint mobility, as well as relieve stress and tension.
We work in 4 week blocks, with a goal. We achieve this goal or an adaption of the goal by strengthening and stretching our bodies, this adds focus to our classes. Built as standard into each class are postural, body strengthening and flexibility exercises. The class ends with a guided relaxation to bring equilibrium to the whole self…… Suitable for all ages.